Penn Wharton: National Debt Worsens Social Security Outlook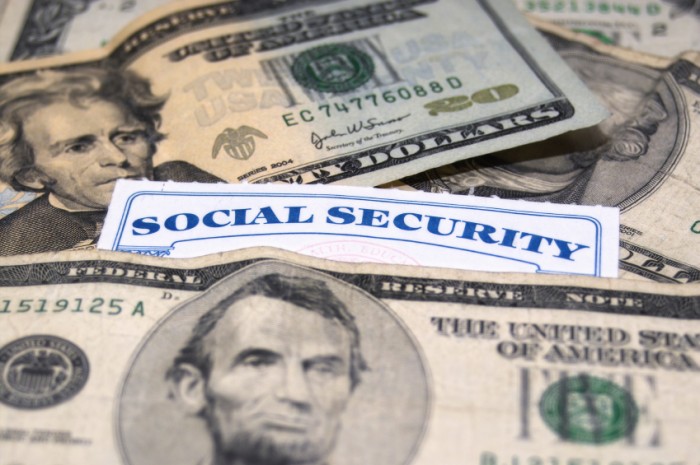 The Wharton School of Business at the University of Pennsylvania recently weighed in on the Social Security solvency dilemma, shining an even dimmer light on the program's impending solvency crisis. As explained in a post by Solano County (California) Daily Republic's Mark Sievers, the report "casts doubt and asserts that the financial state of Social Security is worse than the government says it is."
Penn Wharton's conclusion ties in the relationships between the National Debt, the gross domestic product, and Social Security's revenue stream, explaining the predicament this way: "Increases in the national debt reduce the tax base on which Social Security tax is charged because an increase in debt reduces the capital stock, which leads to lower GDP, less work and a shrinking tax base, both for Social Security and general federal revenues, Penn Wharton said. With less investment there is less output and therefore less work and lower wages to tax." The result of all this, their study asserts, is an advancement of the projected depletion of Social Security's reserves, from 2034 to 2032.
Whether or not you concur with this assessment, you'll no doubt recognize that there is a common denominator in the constant stream of reports about Social Security's future…there's trouble ahead. Absent legislative action, it's been made clear time and time again that the depletion of the program's Trust Funds will necessitate a severe reduction in benefits, with estimates of this reduction centering on about 21% across the board. There are solutions that can be pursued to head off this draconian measure, though, and the Association of Mature American Citizens (AMAC) has been aggressively leading the charge to get the attention of lawmakers before its too late, Learn more about AMAC's stance on the issue and its "Social Security Guarantee" legislative proposal here. Then, join AMAC in the fight to solve this crisis by contacting your elected representatives and urging action.
And for more on Mark Sievers' review of the Penn Wharton study, read his post "Wealth Matters: Social Security at risk" here…
Notice: The second link provided above connects readers to the full content of the posted article. The URL (internet address) for this link is valid on the posted date; socialsecurityreport.org cannot guarantee the duration of the link's validity. Also, the opinions expressed in these postings are the viewpoints of the original source and are not explicitly endorsed by AMAC, Inc.; the AMAC Foundation, Inc.; or socialsecurityreport.org.