AMAC Symposium Speaker Cites Obamacare as a "Horrific Bad Idea"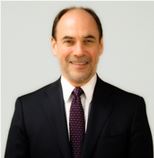 In an address titled "Approaches To Achieving Medicare Sustainability" presented at last month's AMAC Foundation National Health Care Symposium in Washington, American Action Forum President Dr. Douglas Holtz-Eakin indicated that the Affordable Care Act in its original form had the support of Congress but when implemented "it became a horrific bad idea."
According to Dr. Holtz-Eakin, the original goal was to "provide quality health care at a low cost and provide all Americans with more insurance options to choose their own health insurance plans." However, he pointed out that it has become a very political bill…a bad bill that doesn't provide quality care, reduce health care costs, or match family needs. He advocated that due to the cost of health care impacting the cost of insurance, there must be a refocus on reforming efforts that fix what's wrong.
The AMAC Foundation Health Care Symposium was an interactive forum designed to generate new and realistic actions that can help solve our nation's present and future health care problems. Joining Dr. Holtz-Eakin were 11 health care industry leaders in a lively forum that fully explored major health care issues, with the objective of developing well-researched, well-discussed recommendations for common sense approaches to changing and achieving what is best for the health care industry and all Americans.
Dr. Holtz-Eakin advocated more state control of health care issues since the "states are in a better position to address the health care needs of their citizens. Also, states should be able to fix Medicaid, specifically to improve access to health care in an effort to deter emergency room visits." He added that states are being innovative in implementing reforms that are effective. "The state level is where the nuts and bolts of health care are controlled and provided."
He suggested that Medicare should stop paying on a fee-for-service basis, and focus instead on compensating on the basis of quality outcomes. Likewise, Medicare Advantage and its prime directive of comprehensive treatment for seniors should be preserved, and more emphasis should be placed on outcomes in order to achieve a better overall health care value proposition.
In his presentation, Dr. Holtz-Eakin did not advocate repeal of the Affordable Care Act. Instead, he suggested repositioning large insurers as a driving force in health care reform, along with the development of plans that would provide insurance as a lifetime proposition with economic incentives for both the insured and health care providers. He pointed out that Medicare currently represents one-third of the federal debt and it's expected to double in three years. Dr. Holtz-Eakin concluded his prepared remarks with a discussion on the need to identify and provide insurance products "that can be tailored to the evolving lifetime needs of the insured."
The remarks delivered by Dr. Holtz-Eakin at the 2014 AMAC Foundation Health Care Symposium are available on-demand and in their entirety through the AMAC Network, a service of the Association of Mature American Citizens.  Click here to access this Symposium segment.