Another Attempt at Clearing Up the Bankruptcy Misconception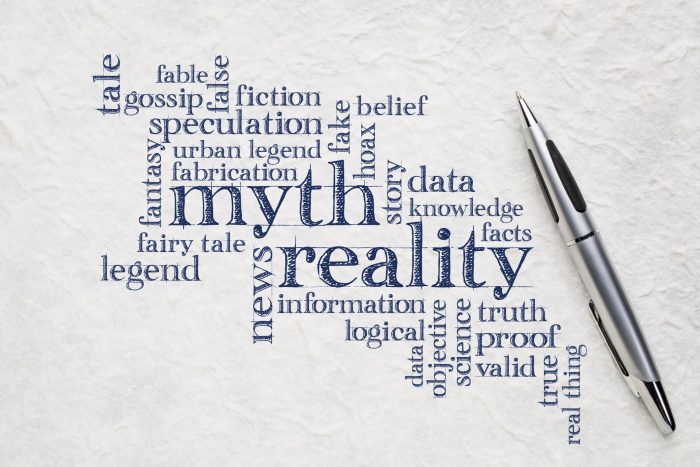 Many of our readers are aware of the AMAC Foundation's Social Security Advisory Service, a free-to-the-public source of assistance to thousands of seniors facing the complexities of this massive program. In addition to helping folks interpret Social Security's detailed rules and regulations, the Foundation's certified Advisors often field inquiries on recurring myths and misunderstandings about the program's financial picture and it's long-term viability.
One of the more frequently recurring topics our Advisory Service encounters is the popular assumption that Social Security is destined for bankruptcy in a little more than a decade. We routinely offer explanations about Social Security's cash flow and the use of its Trust Fund reserves, and we carefully explain that the program's impending "insolvency" does not mean that benefits will completely disappear. We do counter these explanations, however, by pointing out that absent timely legislative action, beneficiaries are facing a substantial reduction in their monthly Social Security benefits. The Motley Fool's Sean Williams, in a post www.fool.com, echoes these explanations with a series of comments regarding the program's long-term problems. Read his post here…
To be sure, Social Security is facing serious problems in the years ahead. As AMAC has been pointing out for years, Social Security must be restructured to accommodate the realities of today's workforce and today's retirement policies. Declining birthrates and the declining ratio of taxpaying workers to beneficiaries, coupled with increased lifespans and the fact that, on average, retirees draw benefits well into their 80s and beyond, make it critical that steps be taken to modernize Social Security—sooner rather than later. AMAC recognizes this, and has been actively engaged in the battle to craft legislation for a long-term solution to Social Security's solvency issue. Dating back several years, AMAC has been advocating a legislative framework that would guarantee solvency for generations to come, with relatively minor adjustments and additional program provisions to assist future retirees in preparing for the financial realities of retirement. Learn more about AMAC's efforts and its Social Security Guarantee by clicking here…
Notice: The first link provided above connects readers to the full content of the posted article. The URL (internet address) for this link is valid on the posted date; socialsecurityreport.org cannot guarantee the duration of the link's validity. Also, the opinions expressed in these postings are the viewpoints of the original source and are not explicitly endorsed by AMAC, Inc.; the AMAC Foundation, Inc.; or socialsecurityreport.org.
Photo credit: ID 85631852 © Marek Uliasz | Dreamstime.com