Is Means-testing the cure for what ails Social Security? - AMAC & The Motley Fool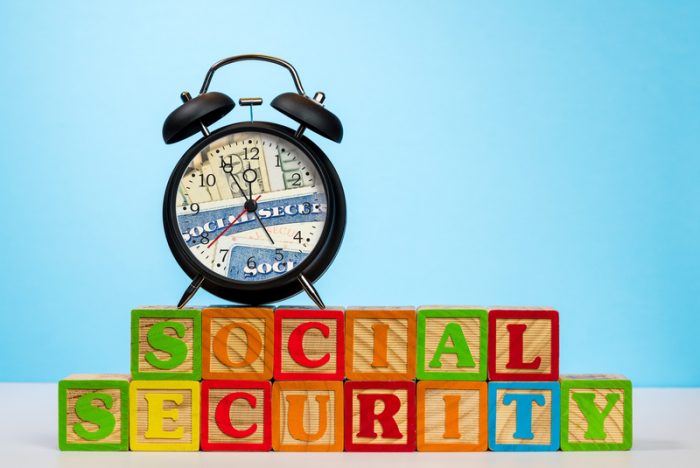 Whether folks know it or not, the Social Security and Medicare programs already have progressivity built into their systems.  Thus they are means-tested, but only to a degree.  Maurie Backman defines means-testing as "the concept of assessing Social Security beneficiaries' annual income and determining, based on that number, whether they're entitled to a full benefit, a reduced benefit, or perhaps no benefit at all."  The aim of means-testing is to save enormous sums of money in the financially strapped Social Security program by paying benefits to seniors who most need them, as opposed to others with millions in savings who would hardly notice a missed check.  While it is a type of benefit cut, it has the potential to save more, or extend the program's solvency further, than raising the retirement age or increasing taxes.  But before you dismiss the idea out of hand, note that everyone will be facing a benefit cut within a decade already if nothing is done.  Means-testing could limit the hit to solely the highest income earners.  Backman addresses both sides of the "fairness" aspect in her full piece here.
The Association of Mature American Citizens (AMAC) believes Social Security must be preserved and modernized.  This can be achieved by making modest changes in cost of living adjustments and the retirement age, with no additional taxes on workers.  AMAC advocates for a bipartisan compromise, "The Social Security Guarantee Act," taking selected portions of bills introduced by former Rep. Johnson (R-TX) and current Rep. Larson (D-CT) and merging them with the Association's own well researched ideas.  One component is Social Security PLUS, a new, voluntary plan that would allow all earners to have more income available at retirement.  This component is intended to appeal especially to younger workers.  AMAC is resolute in its mission that Social Security be preserved and modernized and has gotten the attention of lawmakers in DC, meeting with a great many congressional offices and their staffs over the past several years.  Read AMAC's plan here.
Notice: The link provided above connects readers to the full content of the posted article. The URL (internet address) for this link is valid on the posted date; socialsecurityreport.org cannot guarantee the duration of the link's validity. Also, the opinions expressed in these postings are the viewpoints of the original source and are not explicitly endorsed by AMAC, Inc.; the AMAC Foundation, Inc.; or socialsecurityreport.org.