Retiring on Social Security As Your Only Income Source? - Richmond Times-Dispatch; AMAC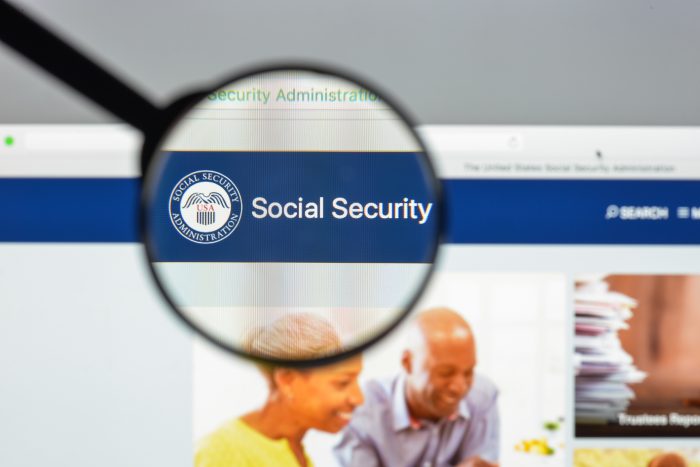 Unfortunately, many folks entering their retirement years are forced, for whatever reason, to rely totally on their monthly Social Security benefits for income. That's not an easy thing to do, with the 2022 average monthly benefit of $1,657 ($19,884 annually). In a time of rapidly increasing living costs, with inflation outstripping Social Security's cost-of-living adjustment (COLA), it's a stressful time for many Americans already struggling. In a post today on the Richmond Times-Dispatch website, the Motley Fool's Maurie Backman takes a look at this dilemma and offers some thoughts on how those in this situation can cope. In her post, she sums the situation up succinctly with these remarks: "Retiring on Social Security alone isn't something you should plan to do. If it's a scenario you get stuck in, do your best to make the most of that income — even if it means making some hard choices along the way." Read her post here…
And speaking of "hard choices," it's no secret that the future of Social Security's continued ability to pay promised benefits is in jeopardy, with current predictions that the Trust Fund balances currently being used to prop-up scheduled benefit payments are likely to be fully depleted in little more than a decade. The result of reaching the full depletion point would be catastrophic for folks trying to survive on Social Security benefits alone, with current forecasts of the potential for a more than 20% across-the-board reduction in benefits. For this very basic reason, it is critical that steps be taken sooner than later to address the Social Security solvency problem…a problem that the Association of Mature American Citizens (AMAC) has been focused on for many years. AMAC believes Social Security must be preserved and modernized, something that could be achieved without tax increases by adopting a series of structural changes, including changes to the full retirement age and enacting relatively minor formula changes to the calculation of benefits for higher earners.
AMAC has long advocated for a bipartisan compromise, "The Social Security Guarantee Act," taking selected portions of bills introduced by the late Rep. Sam Johnson (R-TX) and current Rep. John Larson (D-CT) and merging them with the Association's own research.  One component is Social Security PLUS, a voluntary plan to allow all earners to have more income at retirement.  This component is intended to appeal especially to younger workers.  AMAC is resolute in its mission that Social Security be preserved and modernized and has gotten the attention of lawmakers in DC, meeting with a great many congressional offices and their staffs over the past several years.  Read AMAC's plan here.
Notice: The first link provided above connects readers to the full content of the posted article. The URL (internet address) for this link is valid on the posted date; socialsecurityreport.org cannot guarantee the duration of the link's validity. Also, the opinions expressed in these postings are the viewpoints of the original source and are not explicitly endorsed by AMAC, Inc.; the AMAC Foundation, Inc.; or socialsecurityreport.org.