Stimulus Checks Dominate the News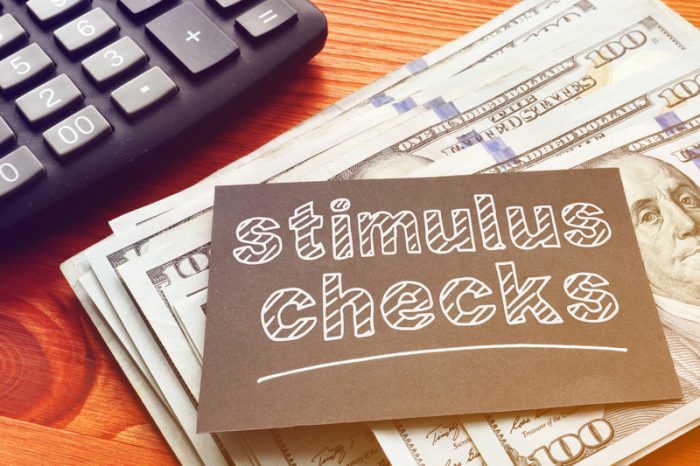 President Trump signed the latest Covid relief bill on Sunday, ending the standoff and clearing the way for much-needed financial relief for Americans suffering from the pandemic's economic devastation. The measure also paves the way for additional funding for most Americans in the form of direct payments–stimulus checks–designed to add fuel to the country's economic recovery.  But, as the saying goes these days in politics, "it's not over," with the total amount of stimulus cash still subject to debate.
The relief package as approved provides for a $600 payment to most Americans, although the President's push for a much larger payment is still alive and well in Congress. For the time being, though, the IRS is putting the wheels in motion for the originally-approved amount, with cash flow expected to happen "very fast," according to U.S. Treasury Secretary Steven Mnuchin. Of particular interest to readers on this site, reporter Geoff Herbert, in a post on syracuse.com, explains that "People on Social Security, retirees, and people on disability are eligible to receive coronavirus relief payments as long as their total income does not exceed the limit. If you received a SSA-1099 form (for Social Security benefits), the federal government will send the stimulus payout the same way as Social Security payments. People with zero income or receiving unemployment are also eligible to receive checks, if they are below the limits." Read Herbert's article here…
If you're unsure of what to expect as a result of the relief bill, Forbe's Kelly Anne Smith offers some helpful guidance in a post on forbes.com. Her post provides a calculator to help determine the size of your stimulus payment, and includes important information about tax return issues affecting the payments. Read her post here… And if you have questions about exactly how the payments will be distributed, check out this businessinsider.com post by personal finance correspondent Tanza Loudenback for information on the anticipated payment process.
Lots to think about and pay attention to in the days and weeks ahead!
Notice: The first three links provided above connect readers to the full content of the posted articles. The URLs (internet addresses) for these links are valid on the posted date; socialsecurityreport.org cannot guarantee the duration of the links' validity. Also, the opinions expressed in these postings are the viewpoints of the original source and are not explicitly endorsed by AMAC, Inc.; the AMAC Foundation, Inc.; or socialsecurityreport.org.