What Social Security recipients (and others) can do to pass the time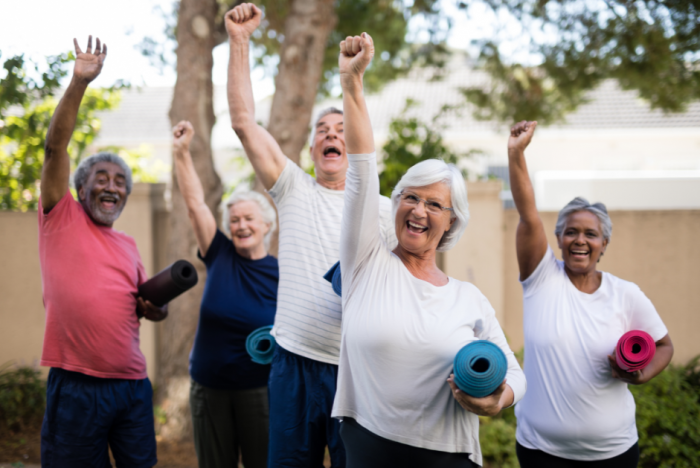 While Social Security recipients may be viewed as luckier than others during this pandemic in that they haven't lost a job or suffered any cuts in benefits, stay at home orders have nonetheless made many anxious.  We at Social Security Report share a slightly different piece here today.  Selena Maranjian has a brilliant article here listing ten free or inexpensive things to do that range from fun to intriguing to useful.  Among the more fascinating is virtual travel, whether to a zoo, watching Rick Steves' travel shows, or traveling anywhere with a virtual reality headset via Alphabet's Google Earth VR.  The other nine are destress, exercise, garden, watch TV, learn or improve skills, broaden your mind, church, volunteer, or listen to podcasts.  Personal finance related podcasts may be viewed at this link: Motley Fool podcasts.  On volunteering, Maranjian writes this:
At http://CareerVillage.org, you can volunteer to talk with students who have questions for professionals in all kinds of careers. At LearnToBe.org, you might volunteer to tutor kids in grades K-12. You can be a translator for TranslatorsWithoutBorders.org or sign up for any of the scores of online volunteering opportunities with the United Nations. Or write letters to the elderly who are isolated in nursing homes and elsewhere.  Read her full article here.
Lastly, on the subject of virtual travel, The New York Times created a virtual journey of 52 places to visit in 2020.  See it here.
Notice: The links provided above connect readers to the full content of the posted articles. The URLs (internet addresses) for these links are valid on the posted date; socialsecurityreport.org cannot guarantee the duration of the links' validity. Also, the opinions expressed in these postings are the viewpoints of the original source and are not explicitly endorsed by AMAC, Inc.; the AMAC Foundation, Inc.; or socialsecurityreport.org.