AMAC Symposium Speaker Warns on Narrow Provider Networks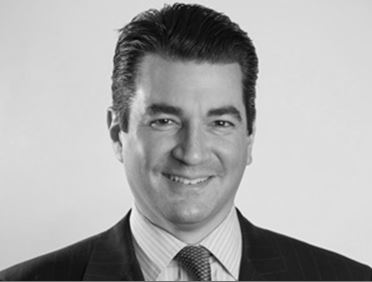 Dr. Scott Gottlieb, American Enterprise Institute Resident Fellow, provided an extensive address titled "Medical Policy Development Update" at last month's AMAC Foundation Health Care Symposium in Washington. Dr. Gottlieb, a practicing physician, carefully explained many of the Affordable Care Act's nuances, focusing on the manner in which the ideas embedded in the ACA will ultimately find their way into virtually all areas of the health care industry.
Dr. Gottlieb stressed that even though the ACA might not directly affect everyone, this spill over affect is something that people need to understand. For example, he cited the "narrow network" approach resulting from the ACA's design and how this result is likely to affect other areas of health care, including Medicare and Medicaid.  Described as a strategy to achieve savings through limited choice, Dr. Gottlieb suggested that while the objective here is to restrict choice and limit tools available to contracted practices, the result is expected to be the disappearance of the small physician-owned practices.
Although the "narrow network" approach is designed to work best in large market pools, it's not expected to work very well in geographically distributed areas. As a result, he suggested, county-by-county bidding by insurance providers is beginning to emerge as a means to control coverage availability and thereby achieve cost savings—a strategy that lends itself to Medicaid, perhaps, where cheaper networks already exist. He suggested becoming familiar with the term "Exclusive Provider Organization," since that is a euphemism for restricted choice.
During a spirited Q&A exchange at this point in Dr. Gottlieb's remarks, there was considerable discussion on the subject of physicians and their interactions with the ACA and the hospitals where they will end up practicing. Specific references were made to the Provider Enrollment, Chain and Ownership System (PECOS) and its impact on practicing physicians, with Arizona State Senator Kelli Ward, also a speaker at the Symposium, calling for attention to the drawbacks of this concept. Both Senator Ward and Dr. Gottlieb concurred on the potential severity of this rule and its detrimental impact on civil liberties.
Dr. Gottlieb closed his remarks with an extensive discussion of the ACA's restrictions on drug formularies, focusing on the impact of specific drugs omitted from the restrictive formularies and the affects that this will have on patients. In response to a question, he also expressed the opinion that the constructs and theories imposed via the ACA, while having myriad impacts on physicians and their practice capabilities, are not necessarily expected to translate to the popular notion of an impending shortage of doctors. Rather, he suggested that technology evolution and related productivity improvements, along with expansion in the availability and capabilities of alternate service providers like Nurse Practitioners and Physicians Assistants, will mitigate the perceptions of shortages.
The June 9 & 10 Health Care Symposium was part of the AMAC Foundation's goal of helping to protect and ensure the financial security, health, and social lives of current and future mature Americans through information, education, and research on Social Security, Medicare, and related health care issues. Dr. Gottlieb's address at the Symposium is available on-demand and in its entirety through the AMAC Network, a service of the Association of Mature American Citizens. Click here to view these archived presentations.